Meet Doreen - CanCare Patient
At 90 years of age, there weren't many things that were left to surprise Doreen, but her breast cancer diagnosis was certainly one. Realising that she hadn't had a mammogram for a number of years and after self-examination, she felt a small lump and following a check by her GP and further tests, she was told she had a 36mm lump in her breast.
Allready coping with macular degeneration, an eye condition, Doreen remained very active. 'The macular has stopped me driving but that hasn't kept me indoors too much,' she said before detailing her visits to her Probus clubs, musical mornings, lunches, visits to the cinema, church attendance and outings with her friends.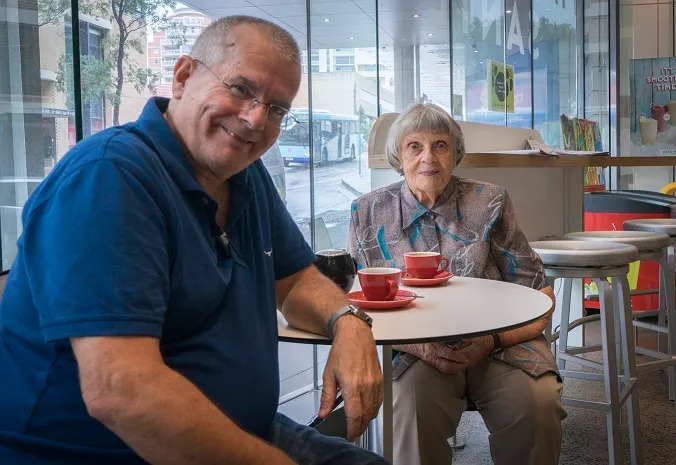 "They were wonderful, always so attentive and caring. I couldn't speak highly enough of them and CanCare are wonderful. They were true support, right from the start. I would recommend them to anyone."
Doreen's volunteer Navigators, Lupa and Ross made sure she had transport to and from her radiotherapy, accompanied her to her sessions and helped with reading the medical brochures from the hospital. Just as importantly, they supported her with a friendly coffee and a chat. 'They were wonderful, always so attentive and caring,' she said. Doreen's radiotherapy was completed with a few ups and downs, and in the weeks following, there were no side effects to show from the treatment.

Update: Doreen lived in the house her husband built, which they had moved into the night they were married over 70 years ago. After the treatment, Doreen took things a little easier and continued to enjoy her day trips with her friends. Up to the time of her passing she was able to live at home. She said "There's nowhere else I'd rather be."
We can't all volunteer, but we can help in other ways. Your gift will make a real difference to those in need.